On June 17th 2023, the great and the good of retro gaming reconvened once more in Greenford, West London for another Retcon, the annual Retro Gaming Festival. This was the 5th event is as many years celebrating retro gaming and vintage tech and what a wonderful time was had by one and all. Guest speakers included Kevin Toms of course as well as games designers The Oliver Twins (the Dizzy series, SkySaga, Micro Machines and many more), former Commodore computers boss David Pleasance with Trevor Dickinson (both authors of books about the rise and fall of Commodore computers), Colin Porch, Retro Faith, Stephen Jones and Steven Fletcher.
Kevin somehow randomly picked out the winning raffle ticket of Trevor Dickinson (pictured centre), co-author of From Vultures to Vampires with David Pleasance, who won an Evercade EXP handheld console.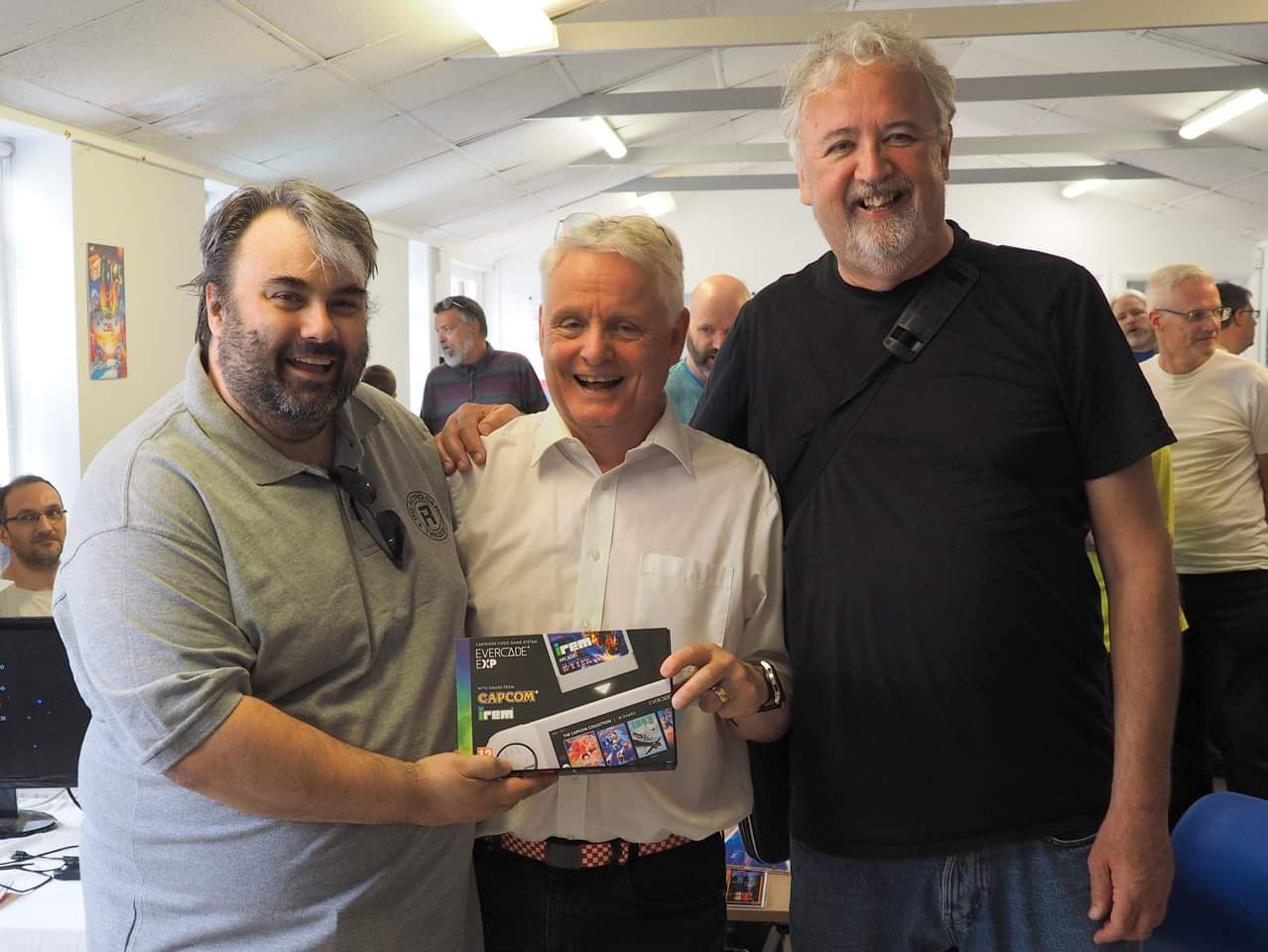 Kevin talked for 45 minutes about the creation of the original Football Manager games as well as the new game for mobiles.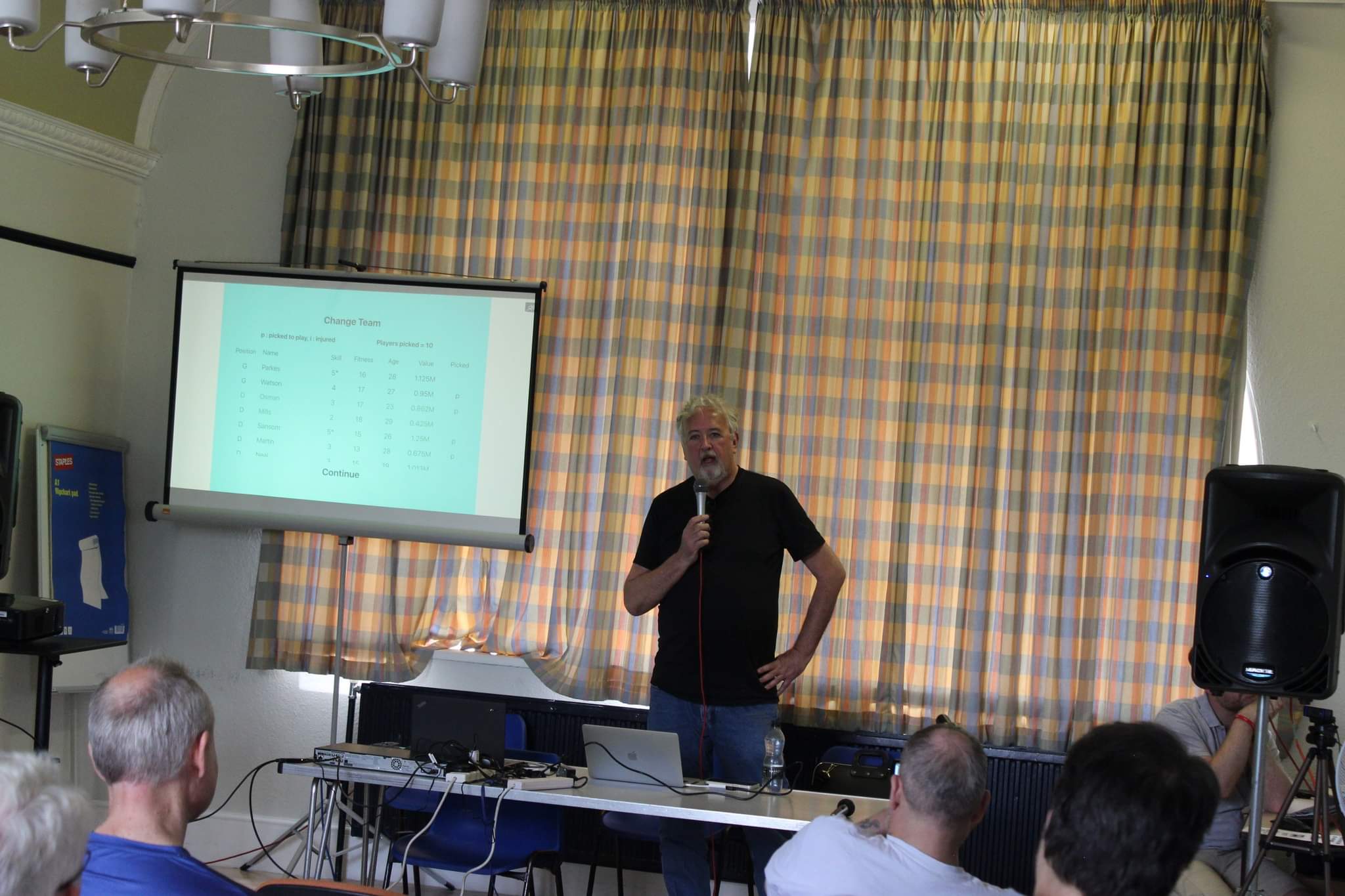 Thanks to everyone involved at the Greenford Computer Club and all the contributors and guests for another rip-roaring event.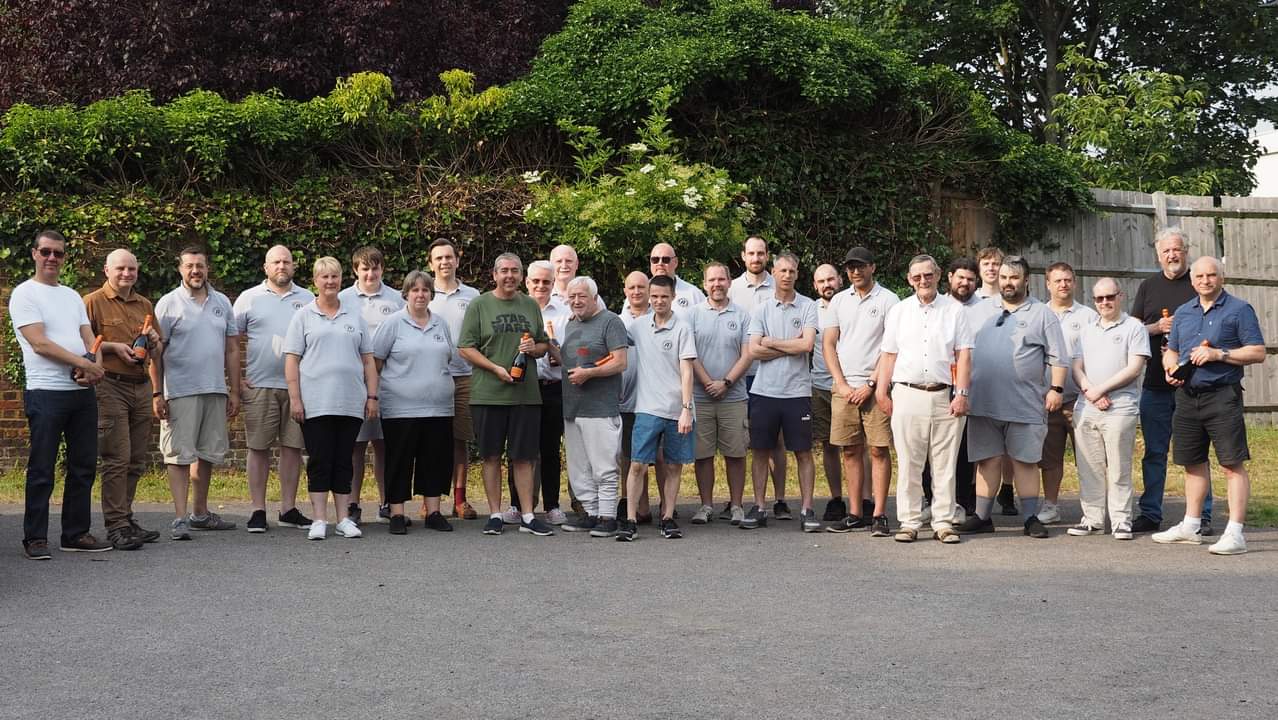 Champagne for the class of Retcon 2023 – everyone who helped make the event possible and a big success.
For more information and an extensive photo gallery please search Facebook for 'RetConFestival'.